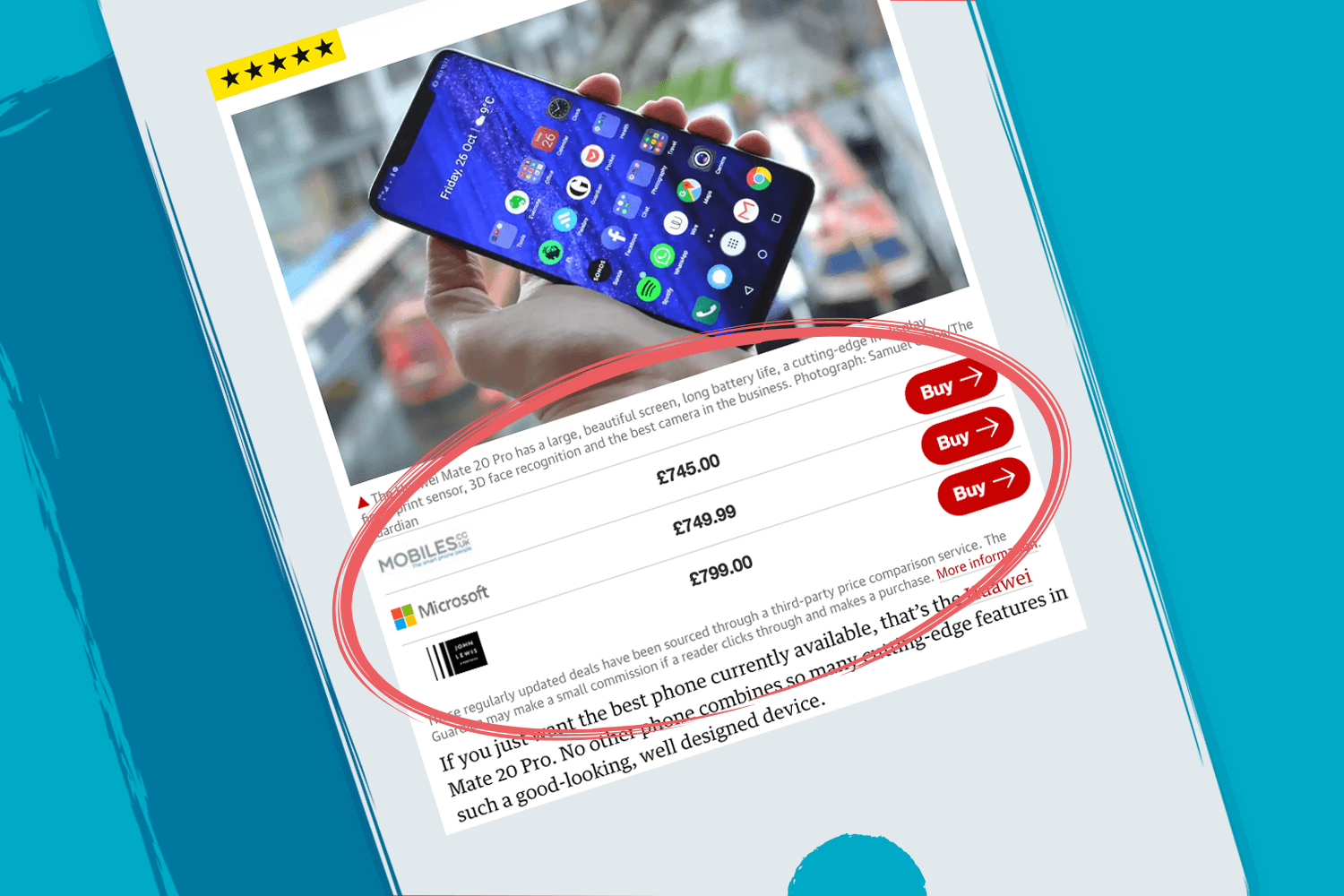 Price Comparison and Shopping Galleries
Consumers like to shop around to find the best price, in fact in a recent survey, 78% of respondents said they like to compare prices from different stores or sources before making a purchase.
Skimlinks provides publishers with the ability to easily add price comparison and shopping galleries to their content, this increases revenue and dwell time.
Publishers who have included the price comparison tool as part of their content, have seen conversion rates increase by 200% and affiliate revenue increase from 50% to 300%.
Product review pages are the perfect place to add a price comparison tool, easily bringing together multiple retailers that sell the same product, to provide readers a way to select the best price and the ability to purchase quickly and directly from the content they read. Saving them time and driving additional revenue to publishers.
The price comparison tool is available to run across any category, including sports and consumer electronics and across both desktop and mobile.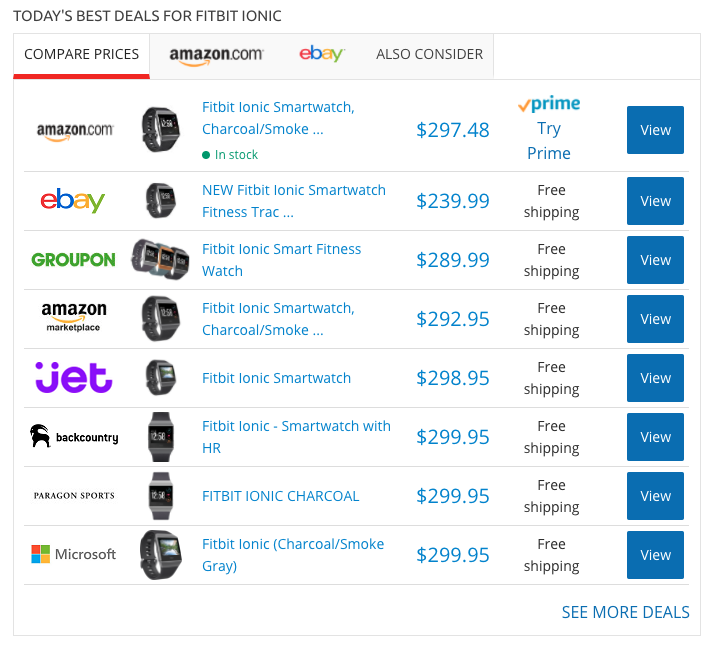 Shopping Galleries allow publishers to add editorially curated products to any of their content pages, in an engaging and visually appealing way for readers. For example, publishers can easily create a Daily Deals section on their site or within an article to highlight the best and most relevant offers for their readers.
Price Comparision and Shopping Galleries are available to Skimlinks Managed Publisher Accounts.