How Lorna Burford monetizes content across multiple blogs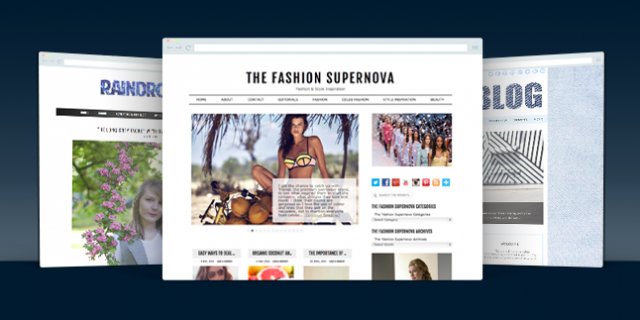 Challenge
Editor, writer and owner of three separate blogs, Lorna Burford needed a seamless and easy solution to affiliate commerce-related links.
Solution
Skimlinks helped Lorna monetize links automatically, allowing her to focus on writing great content.
Results
No time spent affiliating
More time available to create powerful content
16,000+ affiliated links
Fashion and lifestyle blogger, Lorna Burford is the editor and owner of three blogs: Raindrops of Sapphire, her personal blog; The Fashion Supernova, a fashion magazine covering everything from beauty, trends and lookbooks up to what celebrities are wearing; and The Jeans Blog, dedicated to everything denim, including styles, interviews, campaigns, celebs and trends.
Challenge:
Before choosing Skimlinks, Lorna was editor of another blog which meant she had to juggle running three blogs while also performing her day job. With such little time left over, affiliating links to the products Lorna posted was an extremely manual and time consuming process. An effortless and seamless solution was needed.
Choosing Skimlinks was a great decision. Not only was it super easy to get started with, Skimlinks took all the effort out of monetizing my content, freeing up my time to focus on running three blogs.
Solution:
Skimlinks allowed Lorna to worry only about writing great content. Now when she writes posts across her different blogs, it's easy for Lorna to include merchants she knows Skimlinks work with, including Shopbop, Harrods and ASOS. All she has to do is write the content, link the products she's included and Skimlinks automatically affiliates those links for her. In addition, the Skimlinks Publisher Hub allows Lorna to be in complete control by showing her key stats on the performance of the three websites she owns.
Results:
From the moment she first started using Skimlinks, Lorna was able to easily and effectively monetize commerce-related content across all three of her websites, drastically increasing her affiliated links while supporting her love for fashion and blogging.
0 HoursSpent creating affiliate links
More TimeTo spend on what Lorna loves: writing great content
16,000+affiliate links all added automatically and seamlessly
Lorna's keys to success:
Always optimize links by finding out which websites have the highest commission rate for the product you're posting and don't forget to incorporate the latest sales, deals and free shipping offers.
Make sure you write up-to-date content and follow the latest trends.
Use merchant widgets available from Skimlinks to increase the likelihood of monetizing your content.
Like Lorna Burfort, join Skimlinks to start monetizing your blog today.