Great examples of commerce content
Posted 5 years ago by Angus Quinn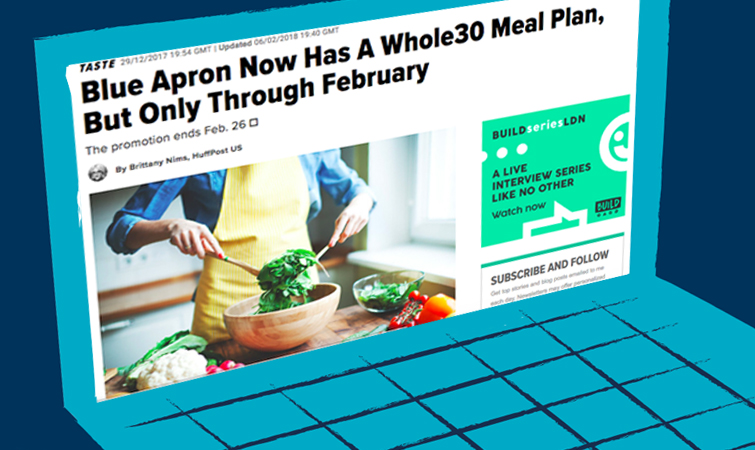 Shoppable content means lots of things to lots of people. But when Skimlinks talks about, it means "commerce content". That is to say articles that publishers write to help inspire and educate purchase journeys. Top publishers drive up to 25% of their annual revenue from ecommerce content. But, knowing where to start can be tricky, so we've put together a showcase of great examples of shoppable content to help you decide start:

Timely Articles
Focused on a particular time-limited promotion or deal or event, timely articles inspire a lot of sales in a short period of time and then are disposed of into the mass of content on the internet. The key thing is to give the reader all the information they need to act on the flash event and make a purchase: prices, what the promotion is, when the sale happens, where the reader can buy and crucially your timely editorial recommendation about what the best product for them to buy is.

Get inspired with our top timely articles:

Wired, Watch Samsung unveil the new Galaxy Note 9 smartphone
Huffington Post, Blue Apron Has A Whole30 Meal Plan, But Only Through February
The Verge, The LG G7 ThingQ is now $599 at B&H Photo for Verge Readers
Evergreen Articles

The counterpart to a flash event article is an evergreen one: Named for the type of tree that keeps leaves all year round. An evergreen article makes money all year around. It might not have the initial impact of a more timely piece, but if well looked after can keep earning for days. With a little maintenance now and again, it will keep on earning till the end of days. A good way to get started with these is content around particular ecommerce events like Black Friday or Valentine's Day. Or you could think about timeless items, like jeans, that people buy once and wear forever.

Get inspired by these excellent evergreen articles

Apartment Therapy, 15 Online Sources Perfect for The Art Lover on a Budget
TimeOut, London's best shops for online flower delivery
Self.com, The Best Meal-Kit Delivery Services to Try in 2018
Esquire, "This Is How Your Jeans Should Fit Right Now"
Huffington Post, "11 Weighted Blankets That Won't Weigh Down Your Wallet"
Technology & Gadget Articles

Now sometimes understanding what products your readers are interested can be tricky. But from ten years' experience in the business we know that one of the top two categories is technology and gadgets. These are high consideration purchases because the products – smartphones, laptops, wearables, tablets, TVs and more – are all high price items. So people try and educate themselves before they buy them. Peer reviews is one way, turning to editorial brands they know and trust is another. Articles range from product comparisons, to in-depth reviews of individual products, comparisons of product types and roundups of the top deals around major events like Black Friday.

See what a top technology article looks like:
Mashable, Which tablet to buy for your kid: These are 5 of the best out right now

Fashion Articles

Now as mentioned there is another category that comes out on top with our publishers and that is fashion. Fashion is a great opportunity for evergreen content – everything from jeans, to shoes, to sweatshirts that never go out of style. But you also have frequent new collections from fast fashion labels, trending items, brand new collections and fashion week content to create that can help you cash in on the sales your content generates.

Find top fashion commerce content examples below:

Huffington Post, 7 Plus Size Clothing Subscription Boxes For Curvy Women
Cosmopolitan, 8 New Ways to Style Bandanas That'll Impress All Your Friends
GQ, The Best Jeans for Men Under $100 Are Available At A Shopping Mall Near You
Vogue, Angelina Jolie's New Go-To Travel Shoe Is Surprisingly Affordable
GQ, The Best Crewneck Sweatshirts for Men Deserve Their Wardrobe Essential Status

Dedicated Commerce Brands

Now this is advanced and something that we would recommend to publishers once their commerce journey is well underway. However, we know that publishers that have sustained success with commerce, that want to scale their efforts have in multiple cases been able to spinoff their efforts into a separate dedicated commerce brand that only creates shoppable content.

The best here have a distinct tone of voice but also a keen focus on editorial. In the case of New York Magazine, it's dedicated brand The Strategist is present as a natural extension of the magazine's decades-long role telling inspiring people's purchases. Hearst launched BestProducts.com in just six weeks, aiming to serve shoppers who need help making up their mind, but don't want to have to do research through all the information available on the internet first.

The sites are designed to capitalise off commerce as a revenue stream, however they are also keenly aware that genuine recommendations are the key to their success. The minute they promote a product they don't believe in they will lose their readers and their ability to generate revenue.

So as these examples show the best balance is excellent editorial content that helps people easily make purchases once the quality content has convinced them they are making the right decision.

See how the dedicated commerce brands do it:

BestProducts.com, We put the most iconic liquid foundations to the test
NY Mag's The Strategist, Best Chef Knife And Cutlery Review

And there you have the absolute best examples of shoppable content we have to offer. Hopefully they'll inspire you to start creating compelling commerce content. To further help you in your journey, you can find the merchants we work with on this page, and start featuring them in the articles you write!